Gwinnett police launch new unit aimed at addressing crimes that involve guns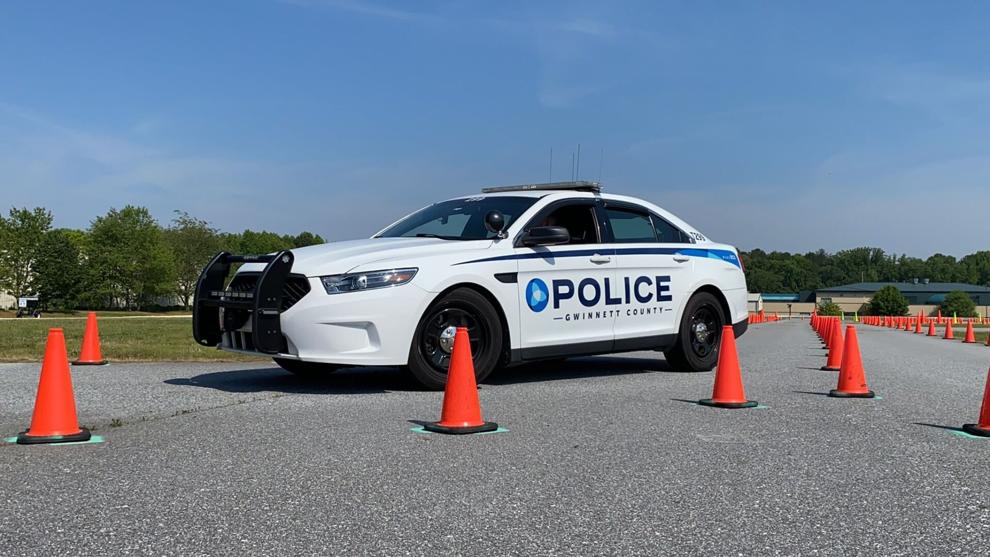 Gwinnett County Police Department officials say violent crime was down in 2022, but they are taking steps to further reduce it by taking a new approach to tackle crimes that involve guns.
The department has created a new Gun Crimes Unit that will use technology and data, as well as intelligence gathered by investigators, to connect the guns used during crimes to criminals. The new unit, which currently has two investigators, was launched on Feb. 1.
"We learned through our analysis that in 83% of gun incidents reported, no one was hurt and there were very few or no investigative leads," police said in a statement. "Most investigative resources were being directed, rightly, toward cases where someone was hurt or killed.
"But, we recognize that there is value in investigating gun crimes that don't result in injury by connecting those weapons to specific suspects."
In 2022, there were 45 homicides, 111 rapes, 343 robberies, 727 aggravated assaults and 55 aggravated batteries in areas patrolled by Gwinnett County police.
By comparison, in 2021, county police handled 46 homicides, 182 rapes, 421 robberies, 996 aggravated assaults and 66 aggravated batteries.
Even in 2020, during the height of the COVID-19 pandemic, when options for going out were reduced, the crime stats were higher than they were in 2022. In 2020, Gwinnett police handled 48 homicides, 134 rapes, 451 robberies, 999 aggravated assaults and 75 aggravated batteries.
The police department has made investments in crime data technology, such as the Integrated Ballistic Identification System, also known as IBIS. The system give investigators the ability to analyze shell casings that are collected at crime scenes and upload that analysis to the ATF's National Integrated Ballistic Information Network.
"This cutting-edge technology allows us to connect specific guns to specific casings and potentially to the person possessing those guns," police officials said.
The Gun Crimes Unit is one step the police department announced it is taking to address violent crimes and solve them. Uniform officers are receiving new training on collecting shell casings from crime scenes and they will work more closely with the department's Gang Unit to investigate gun thefts, illegal possession and illegal sales cases.
The police department already has some data that sheds light on crimes hat involve guns. One such fact that they are highlighting is that 91% of guns which are stolen in Gwinnett County are taken from a vehicle.
That has led to the department's Community Affairs Section offering firearm safety and security classes, which are available to all Gwinnett residents. The department is also offering residents free gun locks which can be picked up at the GCPD headquarters as well as all of its precincts.
Other steps are being taken as well.
"As we work on this initiative we have engaged with various stakeholders such as the Gwinnett District Attorney's Office, who we work closely with on criminal prosecutions," police said. "Community Affairs also plans to work with Gwinnett Public Schools to offer gun safety and security information where appropriate.
"Together, we can reduce gun violence in our community. The Gwinnett Police Department is committed to investigating and prosecuting these cases to the fullest."
Gwinnett County Police violent crime stats, 2019-2022 Crime 2019 2020 2021 2022 Homicide 30 48 46 45 Rape 157 134 182 111 Robbery 571 451 421 343 Aggravated Assault 881 999 996 727 Aggravated Battery 73 75 66 55